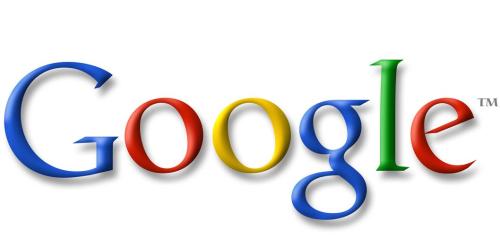 Recently, Google Global Vice President Liu Yun formally acknowledged the birth of a smarter advertising platform at the 2011 Google Partners Day event of "Integrating Wisdom and Winning Unlimited Innovation". The platform includes a series of advertising products such as AdSense, DoubleClick, and AdMob previously launched or acquired by Google, aiming to provide partners with advertising products and tools for different development stages and different scales, so that they can choose the most suitable for their own situation. Advertising program.

This eliminates all previous speculations that Google has temporarily shut down AdMob's multiple businesses, and it also confirms its statement on the official blog that it will "clear business". But for those things that advertise Google, we only guessed the beginning but didn't guess the end.

All along, mainland netizens are well-known as Google search industry leaders and have little knowledge of their advertising industry. In fact, since the beginning of AdWords in 2000, Google's Internet advertising business has been developed for 11 years now, almost accompanied by 85% of its own time, and it has maintained a long-term sense of sensitivity. In addition to the initial development of AdWords and AdSense, over the past few years it has also acquired through the acquisition of display advertising technology company DoubleClick and the United States's largest mobile advertising platform AdMob. With its global mobile search market as high as 97%, Google's ambition to enter the mobile advertising industry is clear.

In China, Google's search business has been declining since the turmoil in March last year, and its market share has fallen from 33% in its heyday to 19% in the second quarter of this year. In this regard, Liu Yun explained that Google pays more attention to customer experience than to market share. Google China, while focusing on the traditional search field, is gradually shifting its focus to the field of mobile search in an effort to become a leader in this fast-growing market. By.

With the rapid spread of smartphones, how much is the cake associated with the mobile advertising market? Market research firm Gartner predicts that the cost of mobile advertising will increase six-fold in the next five years from US$3.3 billion this year to US$20.6 billion in 2015. In China, data from Analysys International shows that China's mobile advertising market in 2010 The scale has reached 1.74 billion yuan, and the market scale in 2012 will reach 5.52 billion yuan. If you go to these figures, the most vivid description comes from advertisers and publishers. Zhao Yijiang of Google China Business Cooperation Department said: "Only 12 months ago, advertisers and publishers questioned mobile advertising as 'why did I do it' but today it became 'What should I do?' ."

It seems that this is not a natural move by Google China to avoid a direct confrontation with Baidu. Instead, it is a natural choice for the Chinese investment market to use its skills. Based on this, it has tried a tried and tested path. The product provider becomes a program provider.

For this reason, Google spent a year integrating a series of advertising products including AdSense, DoubleClick, and AdMob. In particular, Google has clarified the overlapped business between AdSense and AdMob, making the former a publisher dedicated to mobile networks and allowing them to show Ads related to the content of their own websites are used to earn revenue; the latter focuses on the application developers, allowing them to promote and measure advertisements in mobile applications and earn revenue. The two are seated on the spot and the surgery industry specializes.

Of course, it is not just Google that has insight into mobile advertising opportunities. In this area, the latecomers' competitiveness is not weak. Almost as Google interprets new advertising platforms, InMobi, the world's second-largest mobile advertising company, has raised 200 million U.S. dollars from Softbank and plans to use the funds to help it surpass Google in the mobile advertising market and compete for global leadership. . Just this Monday, domestic digital marketing company adSage announced the acquisition of A round of 20 million US dollars financing, and on the same day released a new version of the smart advertising platform mobiSage, also announced the launch of support programs for domestic mobile platform developers , The additional rebates will be provided on the basis of the separate revenue from advertising revenues, with a total scale of RMB 10 million.

It seems that competition is still ahead.

Value:

1. GTO database has no limitation on products and country searching.

2. GTO database will be available for more than thirty countries, details as the following table.

3. GTO database is easy for any Report generating.

4. GTO database can be searching according to company name, product description, hs code and so on.

5. GTO database are available for both English and Chinese version, in the furture will also available for German and Spanish.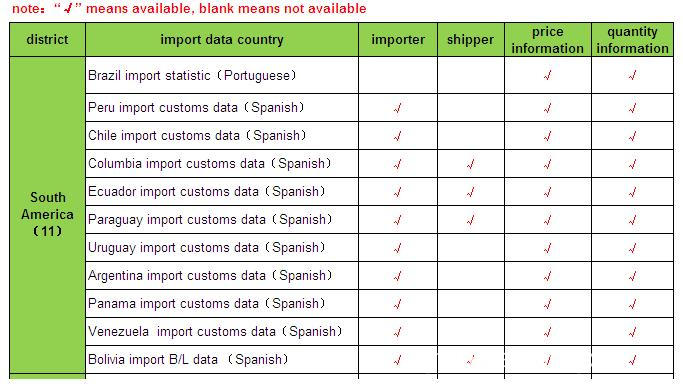 Brazil Import Export Trade Data,Brazil Declaration Customs Data,Brazil Export Statistic Report

Global Trade Online Limited , https://www.gtodata.com