Cold chain logistics not only affects the effective operation of industrial and agricultural production, but also directly affects the ordinary people's living habits and quality. Since the founding of New China until the 1990s, the themes of national policy and people's life have been stuck in solving the problem of food and clothing. After entering the 21st century, the people who entered a well-to-do life generally began to pay attention to food quality and safety issues. Continuous exposure to food safety issues such as the Sudan Red incident and Sanlu milk powder incident in recent years all reflected the importance of the people's attention to this issue. Cold chain logistics, which is an important part of food production, has also frequently appeared in policy issues and public discourse.

Frozen and quick-frozen foods represented by frozen dumplings and frozen dumplings and cold drink products represented by milk and dairy products are gradually becoming the favorite of urban white-collar workers. Statistics from the National Bureau of Statistics show that between 2005 and 2007, the total output value of the frozen food industry in China increased by 33% annually to 19.7 billion yuan, becoming the fastest growing sub-sector in the food industry; according to statistics from the Cold Drink Industry Association, the national cold drink in 2007 The total production volume reaches 2 million tons, which is an average annual increase of 28% in five years.

However, compared with the per capita consumption of developed countries, there is still much room for improvement in the frozen food and cold drink industries in China. In 2007, China's per capita consumption of cold drinks was 2.3 kg, compared with 17 kg in Australia, 16 kg in Sweden, 11 kg in Japan, and 18 kg in the Netherlands. In 2007, per capita consumption of frozen food in China was 9 kg, while the United States and Japan were 60 kg and 20 kg.

The expert analysis of China's cold chain logistics network believes that China's cold chain logistics has not yet formed a system. Therefore, it is necessary to start with the overall planning and integration of the cold chain market, to improve the efficiency of cold chain logistics operations, and to reduce the cost of the company's shipping costs. A large amount of funds, equipment, land, manpower, and so on, and through modern information technology, network technology and advanced full-temperature distribution solutions, to save social resources, reduce logistics costs, improve efficiency while creating business and social benefits.

We can handle the angency services Customs declaration and clearance for the cargo from Shantou, Shenzhen, Guangzhou,Xiamen,Ningbo,Shanghai,Qingdao and other main ports in China.

Ever in the port, airport or supervised warehouses, during the whole transport schedule. Our professional team keep it under control, and will keep our clients update in time.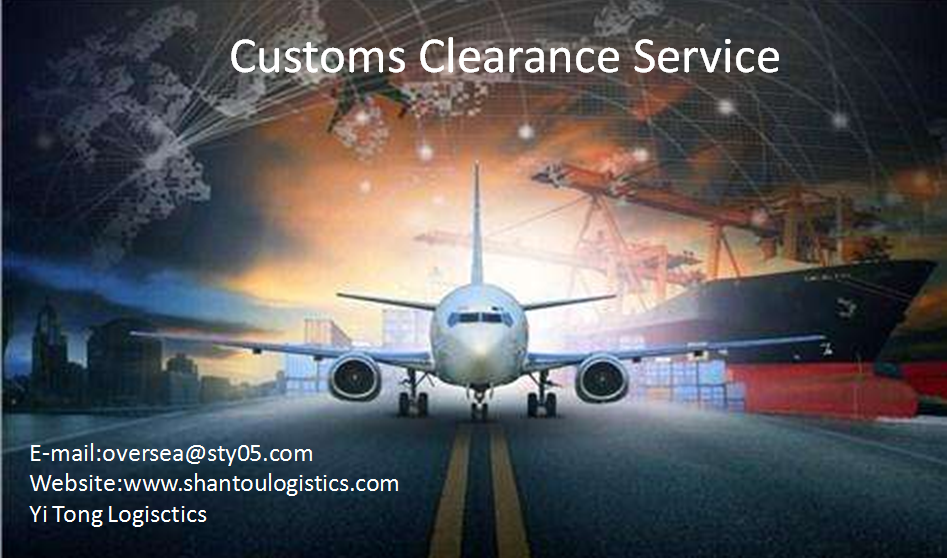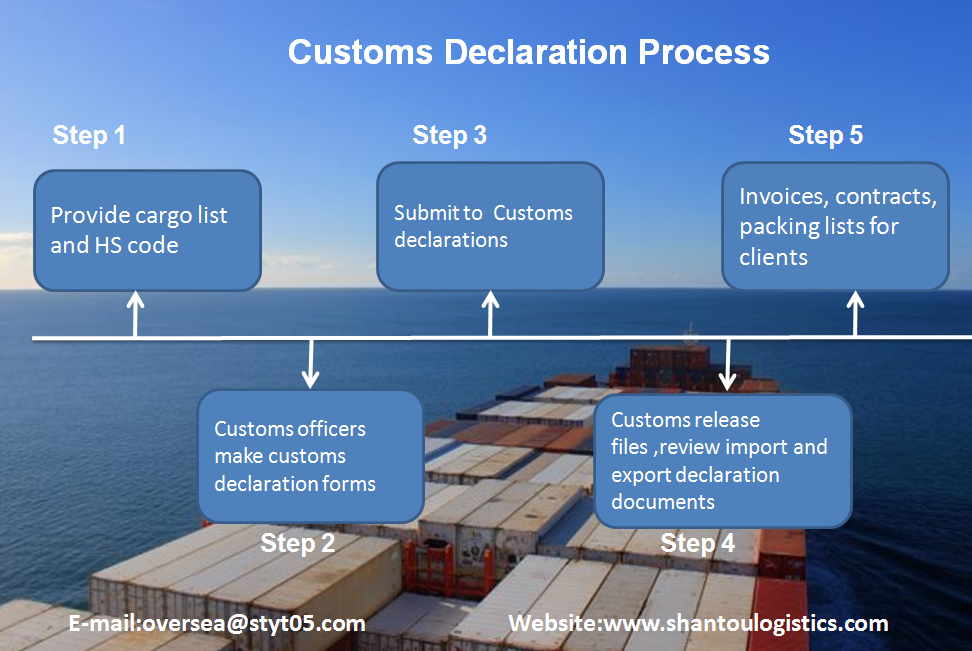 Customs Clearance Agents, Customs Clearance Services, Customs Clearance Companies, Freight Forwarding Customs Clearance

Shantou Yi Tong International Freight Forwarding Co.,Ltd , https://www.shantoulogistics.com