Ribbon-cutting February 23, 2011, Shanghai, China – Founded by the Royal Agricultural Society of New South Wales, Australia...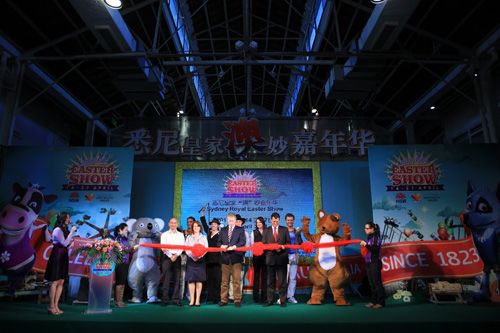 Ribbon cutting

February 23, 2011, Shanghai, China – Sydney Royal "Australia" Royal Royal Easter Show, founded by the Royal Agricultural Society of New South Wales, with its local champion performance team Debuted in Shanghai today, recommending Australia's largest carnival event and exciting Australian travel experience to Chinese consumers.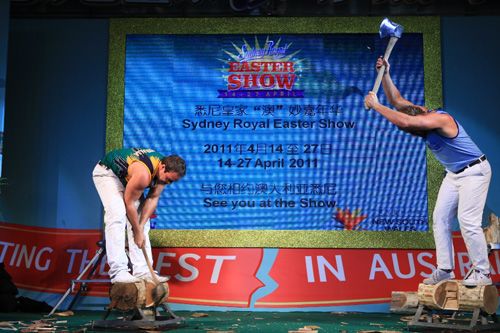 Logging show

Sydney's Royal "Australia" Wonder Carnival began in 1823 and is Australia's oldest, most prestigious and largest carnival event. This year's event is now in the countdown phase! From April 14th to 27th, local residents and tourists from all over the world will welcome a grand carnival in Sydney Olympic Park to experience authentic Australian style and ancient traditions, jungle heritage and multiculturalism. Australia's excellent food and wine, a variety of local merchandise department stores, as well as Australia's most sophisticated entertainment, agricultural technology and animal competition, is a complete presentation and excitement of the Australian style!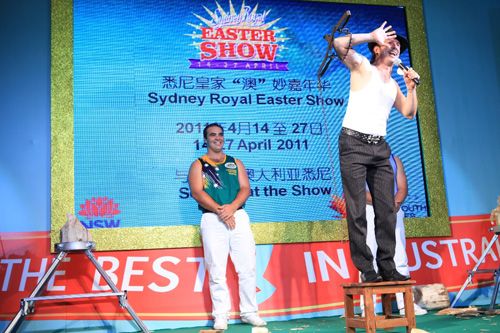 Iron Man Performance

In order to let more Chinese consumers experience this event, the organizers of the Royal Australian "Australia" Miao Carnival visited China and invited Asian neighbors Shanghai, Guangzhou and Hong Kong to join this global event. Representatives of the Royal Australian Agricultural Association and Events New South Wales attended the Carnival Shanghai debut news conference, and together with the news media, travel agencies and industry partners, watched the Australian whip show and logging performance. The "armed" Iron Man also airborne activities on the scene, adding a lot to the press conference.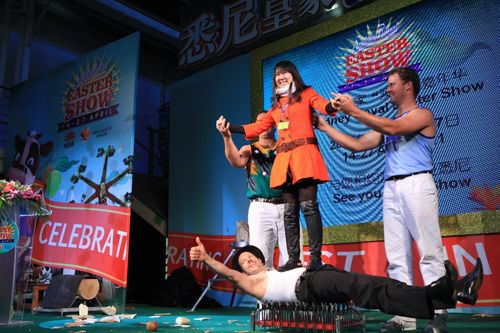 Iron Man Performance

Peter King, CEO of the Royal Australian Agricultural Association of Sydney's "Australian" Carnival, said: "In 2010, 13,000 visitors from China, Japan, South Korea and Singapore participated in the carnival event. We are eager to see this year. It will attract more friends to join. Being able to participate in one of Australia's largest event events, and celebrating with nearly one million people from all over the world, is a great event not to be missed in life."

The 2011 Carnival event is more exciting than in previous years. The 14-day event includes a variety of rich and exciting performances. In addition to the traditional programs that people like to talk about, such as psychological game interactions and logging shows, they also offer mouth-watering exquisite cuisine and novel and interesting rides. In the evenings, the top Australian riders will perform a screaming performance with the wilderness. In addition, the Australian Frog and Reptile Show and the first show of Australia's highest bull "Fonzy" will also be on the carnival.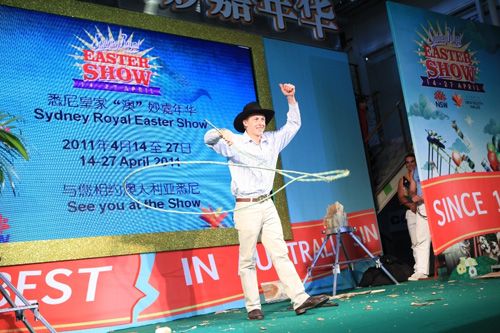 Performance

Sydney's Royal "Australia" Wonder Carnival is not only a big party full of joy and surprise, but also a good platform to showcase Australian agricultural technology and educate the younger generation in Australia.

Mr. Peter King said: "The Royal Sydney "Australian" Carnival has a long history and has always been loved by Australian families. We are very proud of this. Children aged 3 and under can participate in this event free of charge, and parents can not only lead the children to experience A variety of exciting activities can also be used to introduce this oldest traditional event in Australia."

Whether you're sampling the world's delicacies or experiencing thrilling entertainment, you'll find it on the Sydney "Australia" Wonder Carnival. Here, you can enjoy the dazzling fireworks show, experience a variety of entertainment, close contact with the most in fashion, enjoy world-class riding and exciting sports, close contact with cute little animals, from 300 Choose from a variety of colorful packages and feel the different events, and it will be the best platform for you to experience the true Australian style.

Transport Flight,Central Air Transport Services,Air Transportation International,Safe Air Cargo

People Cargo Logistics Co.,Ltd , https://www.peoplecargo.com